Women's Self Defense

Here it is! Just what you have been waiting for! The big 16-hour seminar that will finally equip you with true confidence in your abilities to handle yourself in a dangerous situation! This could be your first seminar, or use these classes as a refresher course! Read more below about this outstanding seminar!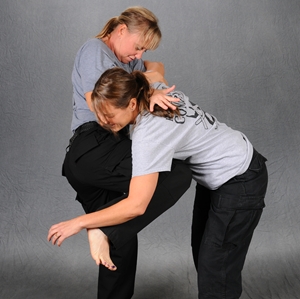 We train you how to quickly make a decisive escape from an attacker who is likely to be bigger, stronger, and meaner. We use the majority of the time for hands-on defensive tactics and build awareness of realistic scenarios and how to defend yourself from a violent attacker. This Class is usually ran as a 16-hour seminar (broken into 6-8 classes) in what we would consider the ABSOLUTE BASIC ESSENTIALS for personal physical safety for yourself and loved ones. We have an ongoing list of students to be notified when this class is offered. Simply contact us to be added to the list or to sign up for our next seminar.
---
Other custom options for this seminar may be arranged for your company, civic groups, business groups, or club;
"Will Travel" Women's and Children's Self Defense Seminars:
New Man's Karate offers qualified professional Instructors who are ready to bring the very best Women's Self-Defense Seminar directly to your company, school, or organization at very reasonable prices! During this class or series of classes, we cover defensive mindset training, physical hands-on training for personal protection, and "knowing your enemy" street-smart tactics. This course can be designed based on your needs. If you are interested in hosting or participating in a seminar, please contact us for more information.