Hand To Hand Combat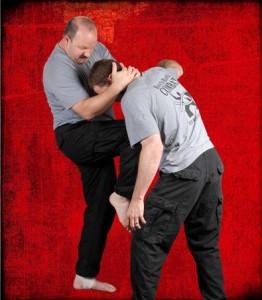 Adult Hand To Hand Combat Class (or – Self Defense Fast Forward!)
New Sessions begin each October, February, and June; Tues/Thurs 6pm!
This practical, straight forward approach to self-defense for men and women meets the needs of military, law enforcement, and responsible citizens who want the benefit of being trained in a world class self-defense system.
Instruction includes a wide variety of strikes, take downs, joint manipulations, reflex drills and conflict resolving techniques performed in rapid combinations. Learn to use your own body as a self defense tool and build coordination and control to end a violent attack immediately. This class has no prerequisites, no belts, no egos, and no kata – no kidding!
The new session of this 16 week course begins on the first Tuesday of the months October, February, and June running on Tuesday/Thursday nights at 6pm, and is taught by Shihan Scott Newman, Chief Instructor at New Man's Karate.
Please call to RSVP. Enrollment open until two weeks past the start date of the class. Bring a friend and get 2-for-1* for your first month, or a free H2H performance wicking T-shirt! (*Can not be used with any other offer.)
Time to get serious about training …for the benefit of you and your loved ones!