Introductory Class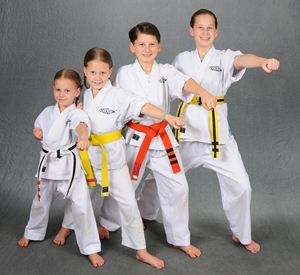 Come to our FREE Introductory Class to see if our programs are right for you! By the end of the Introductory Class, it is our intent that you achieve two goals;
Get started on the right foot. We will walk you through the fundamentals of our practice, etiquette, and training philosophy so you will be able to enter the regular classes knowing what to expect.
Be confident that this is the program that is right for you (or not)!
When you come in for your first Introductory Class, you will receive a FREE brochure that contains the Introductory Class lesson plan, basic terminology, and interesting facts about New Man's Karate.
There is no obligation to join us after attending an Introductory Class. We recommend this class for every new student (Tiny tots go through a shorter "orientation" to see if they are ready.) Please wear sweat pants and a T-shirt to this class.
Schedule your Introductory Class today by calling or text 530 622 2330.